INTERNATIONAL DANCE ASSOCIATION
OF
SAN DIEGO COUNTY
(IDASDC)
JOIN US IN THE FUN OF DANCING!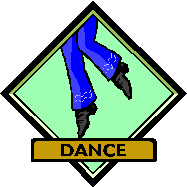 The International Dance Association of San Diego County is a non-profit organization sponsored by the San Diego Park and Recreation Department, and is dedicated to promoting and encouraging dancing as a social recreation for the public.
---
Below are links to other organizations in the San Diego area providing complementary services to the IDA.
2PlySwing (Swing Dancing)

Danzarts (Flamenco and Folklorico)

House of Pacific Relations International Cottages

rhyflexion (Bollywood style)

Royal Scottish Country Dance Society
---