The House of Pacific Relations (HPR), located in San Diego 's Balboa Park , is a consortium of 'houses' representing 33 countries. The HPR promotes multicultural goodwill and understanding through educational and cultural programs. The park contains historic 1935 Exposition cottages plus 4 new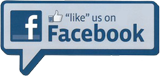 cottages where HPR member countries can offer visitors a window to their culture, history and traditions.
Explore our website for information concerning each of the countries represented, its cultural programs and events, as well as those organized by HPR as a whole.
Join us and stay informed! Updated information about news and events are posted on our Facebook page.
Open Houses: Houses are open for at least 4 hours between Noon-5:00 p.m. every Sunday, showcasing the national traditions from many lands.
Hall of Nations: Houses without cottages host in the Hall of Nations on Sundays and on the 4th Tuesday of the month. The Hall of Nations is available for rental. See HON schedule for details.
Lawn Programs: 2:00 p.m. on Sunday afternoons. Each Sunday program is hosted by a member house which include from the following: music, dance, costumes, arts, crafts, and ethnic foods.
Korea Kimchi Making Demo
Sunday, November 22 - Noon to 3:00 pm
Click here to see flyer
Click here to read about
Chef Amber Koh,
Associate Director,
Center for Asian-Pascific Leadership,
USC Schoolof Social Work
House of Ireland Celtic Art Classes
Click here to see flyer for dates
Annual Special Events: The annual Ethnic Food Fair and the International Christmas Festival at Balboa Park's December Nights. Here all the houses come together to share their culture in an event where cottages are opened, ethnic foods are available and an impressive assortment of dance & music throughout.
Download our 2015 Hosting & Events Schedule flyer.